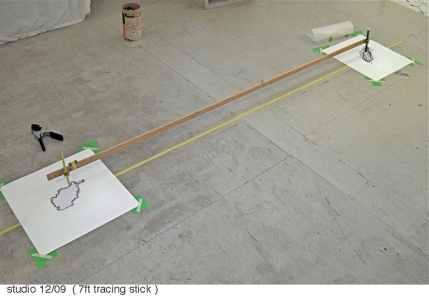 Tracing the Shape of Place
Tracing the Shape of Place/Drawing as Artifact of Process

This drawing series is based on the activity of tracing. The source selections were chosen from maps, places we know but may not easily recognize the shapes that represent them. The shapes were then traced at distances from 7-11 ft. The resulting images on the following pages are arranged from near to far when read from the top down.

All drawings are 15" x 15".